Regular price
Sale price
$35.00 USD
Unit price
per
Sale
Sold out
The bicycle world - an industry driven by our addiction to having the latest and greatest. An ever-changing scene of evolution and consumerism. Wouldn't it be nice if some things lasted a little longer?
Here we have something timeless, that you can flip from steed to steed. A reminder that not all things have to be sold, but can be allowed to grow old instead. Made from a solid lump of beautiful brass, imported from Germany no less, and salvaged from use in a much less sustainable application. 
Add some character (and weight) to your weapon of choice, and watch as the alloy ages and patinas over time. 
Available in an assortment of styles. Material salvaged from a local property renovation, here in Whistler. 
Made in Whistler, Canada.
Due to the "bolt-less" design of this cap, please ensure your star nut is completely straight inside the steerer tube. If not, use a star nut installation tool to make sure the nut is properly aligned. If you need a new star nut, there is one included with your new top cap.
Top caps are made in small batches. If they're available to buy, they're ready to go. Please allow a couple of days for your order to ship.
If out of stock, please click on the "SEND ME A HEADS UP!" button and you'll get a notification when a new batch rolls off the machine.
View full details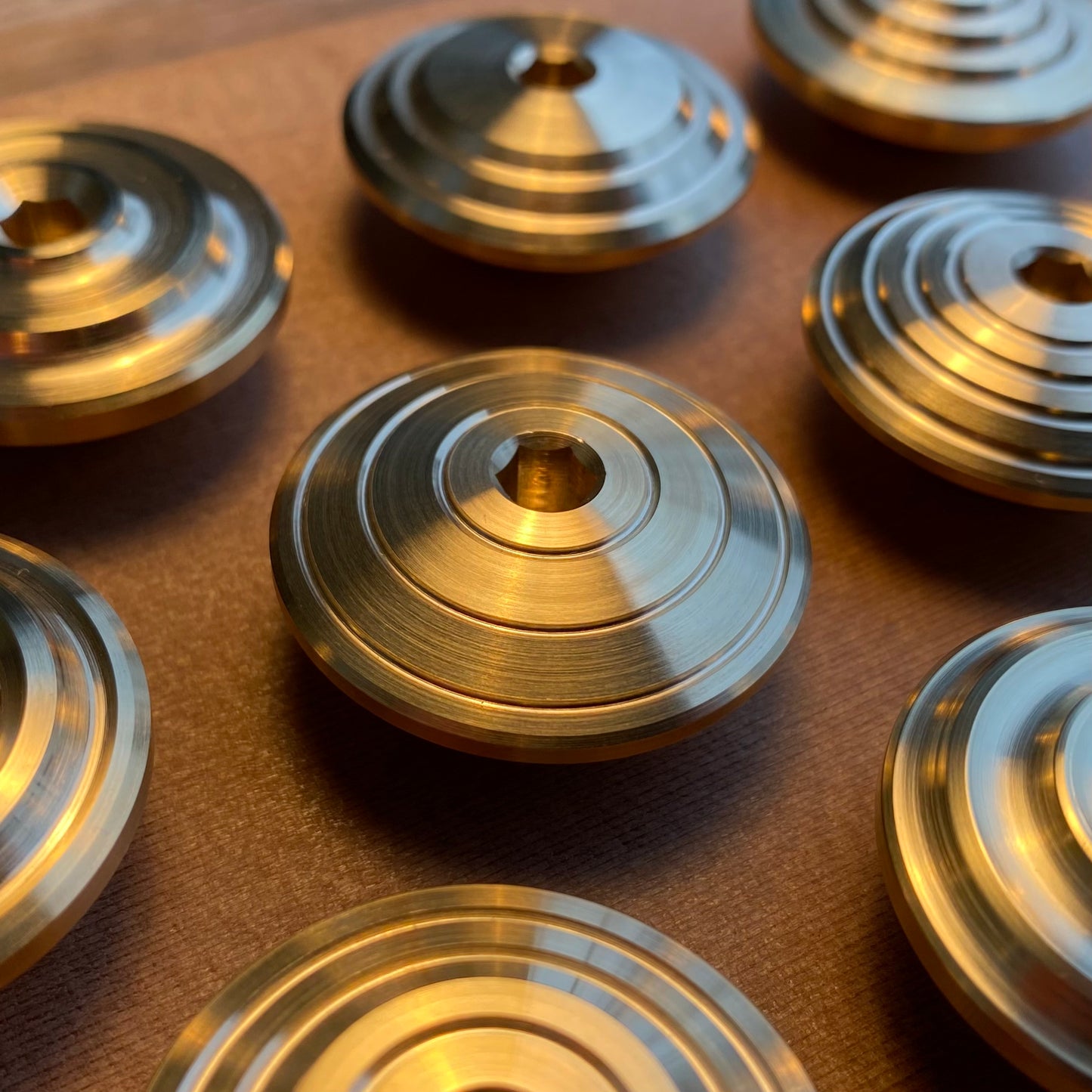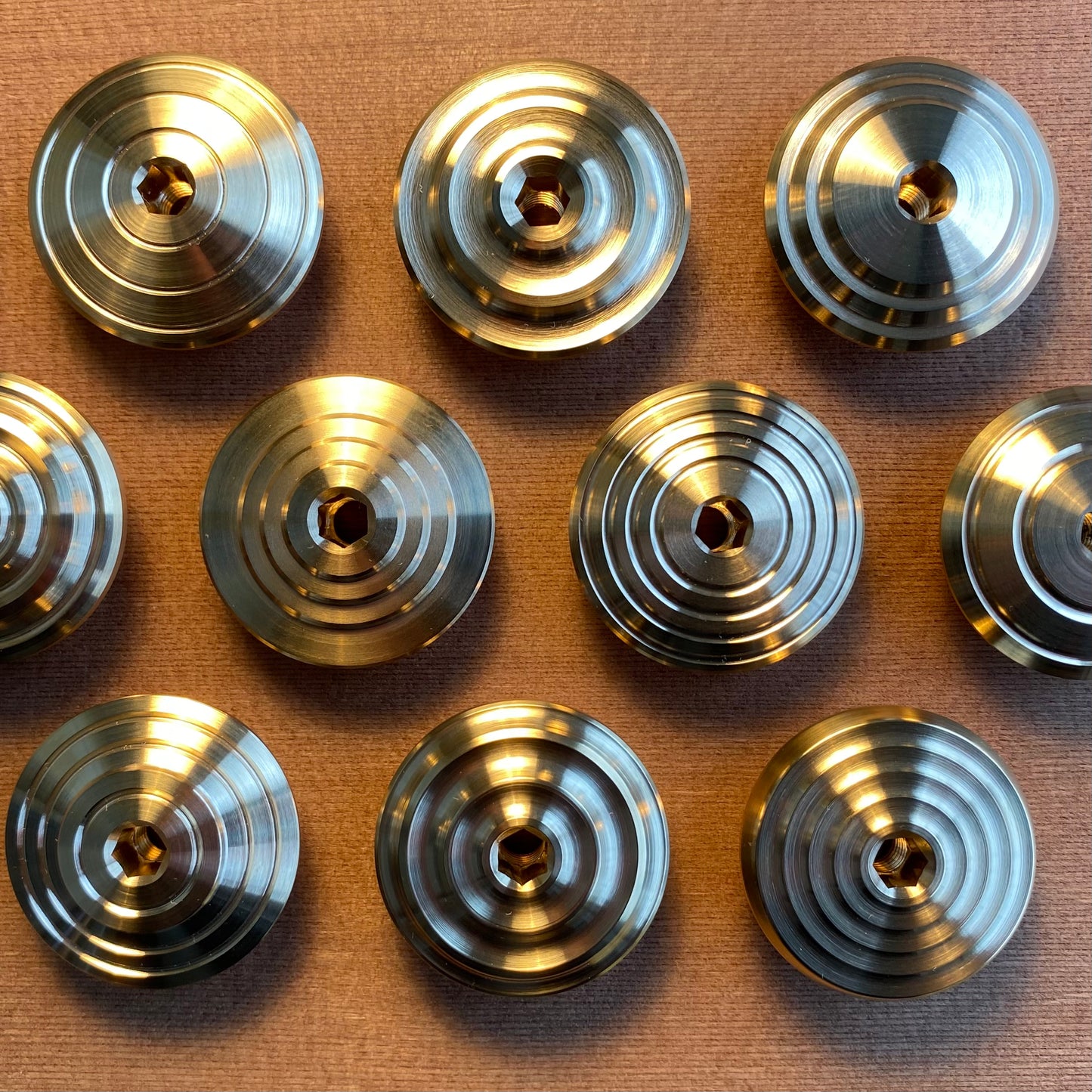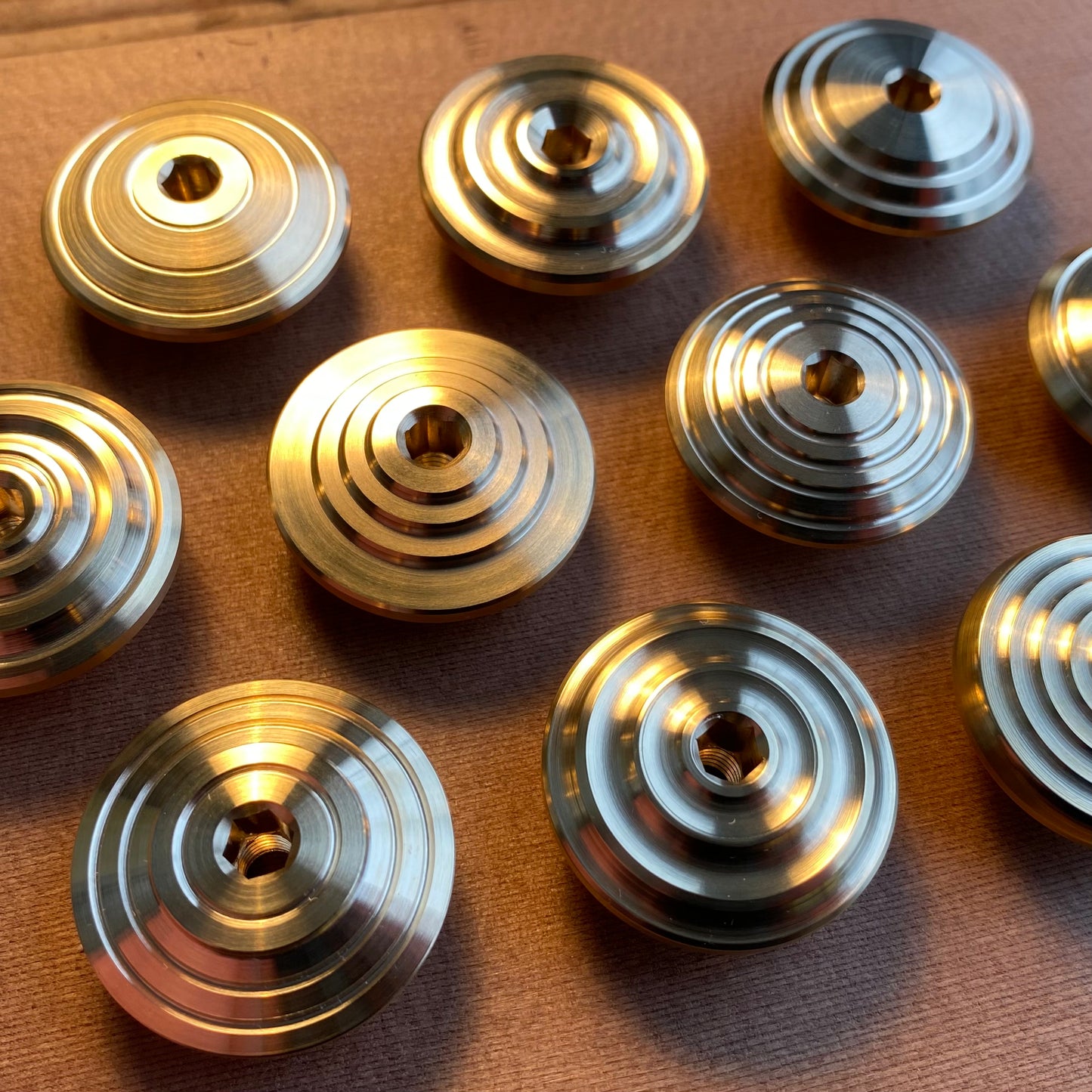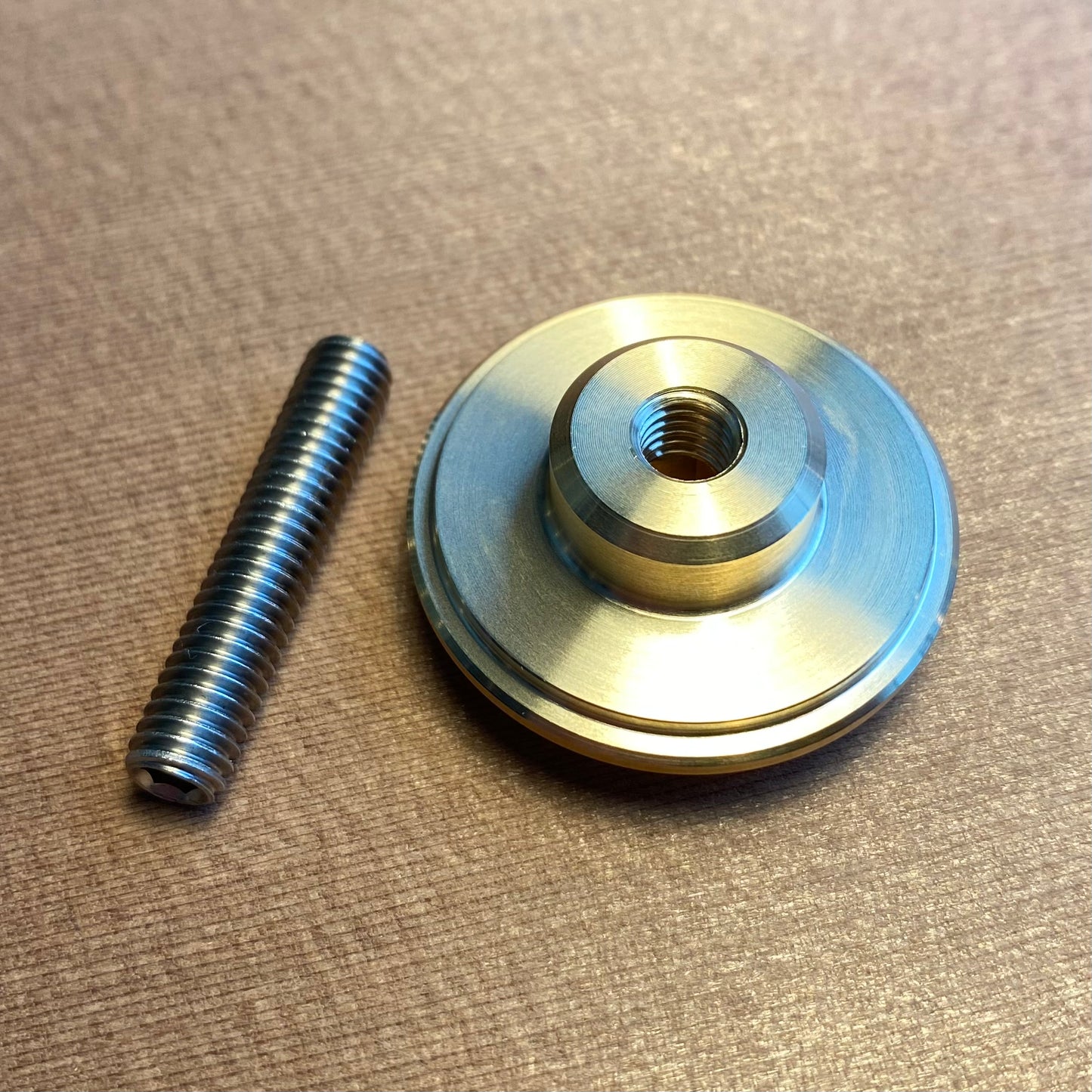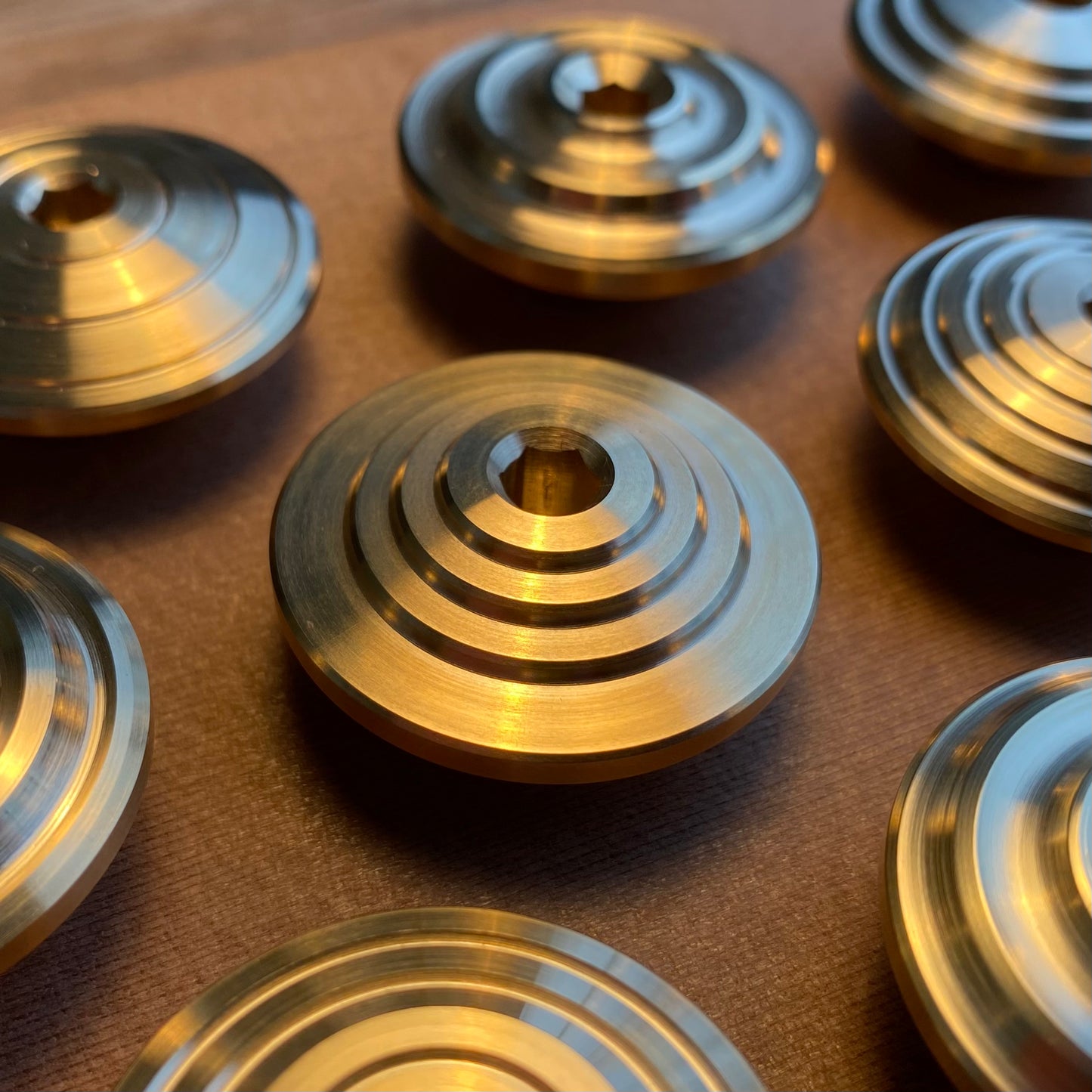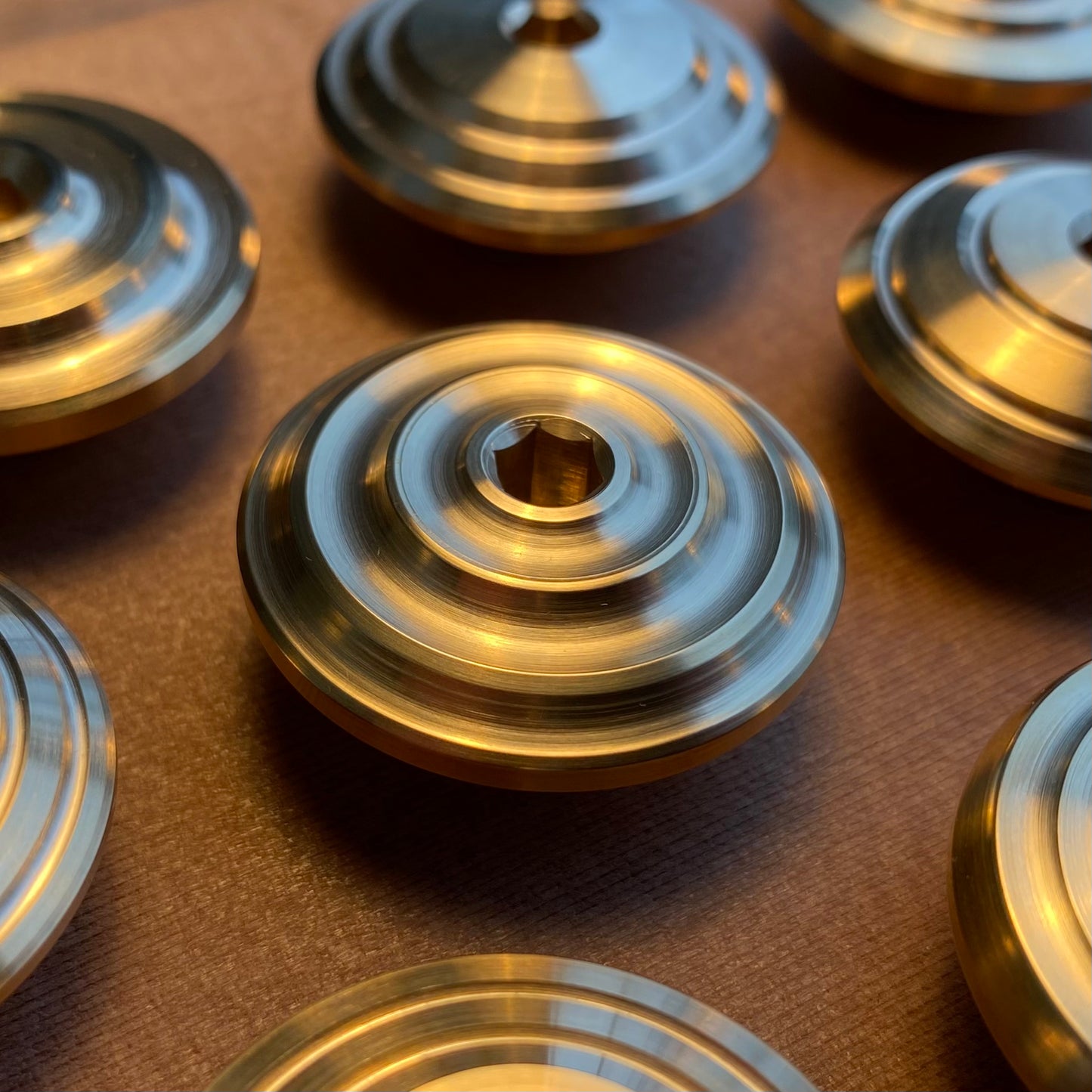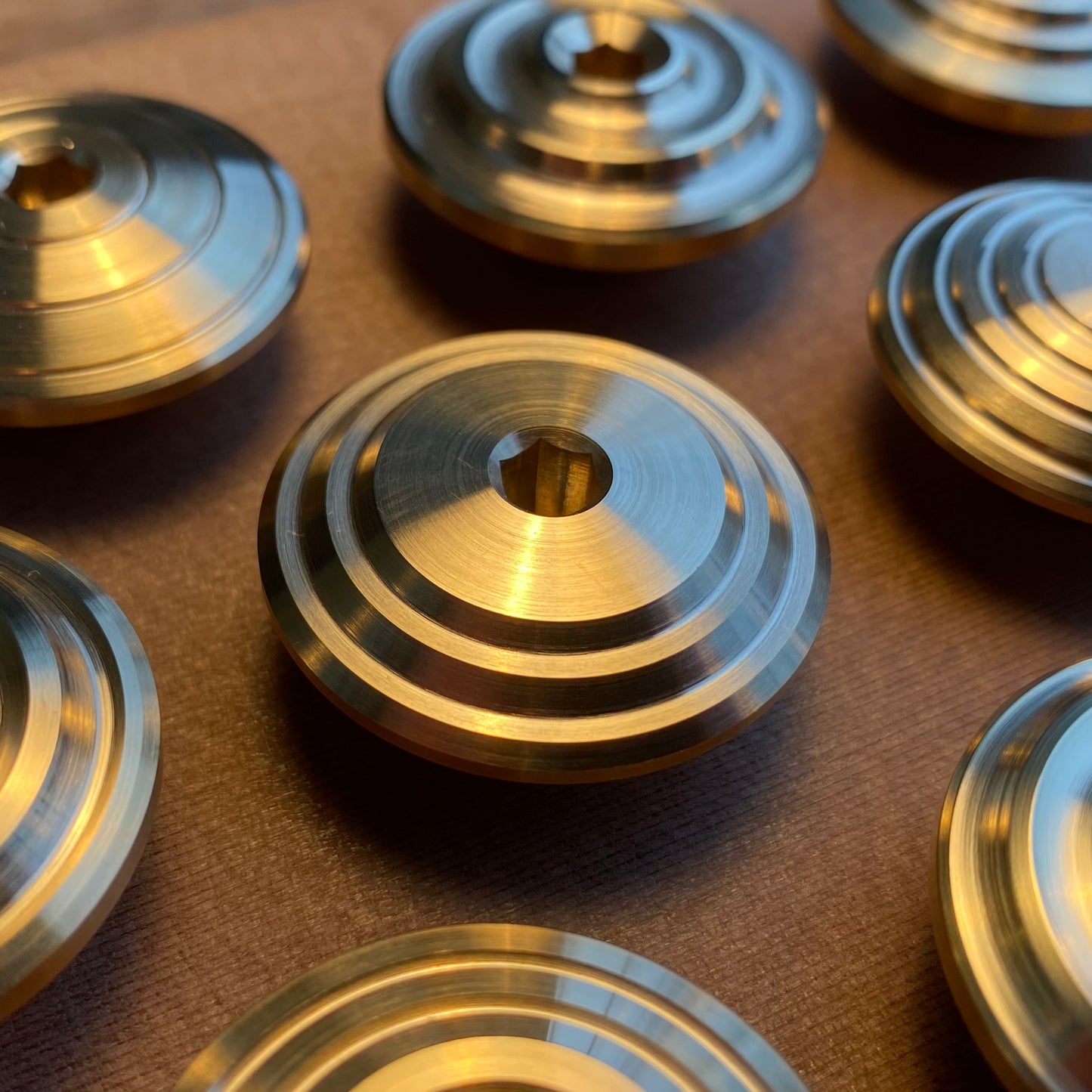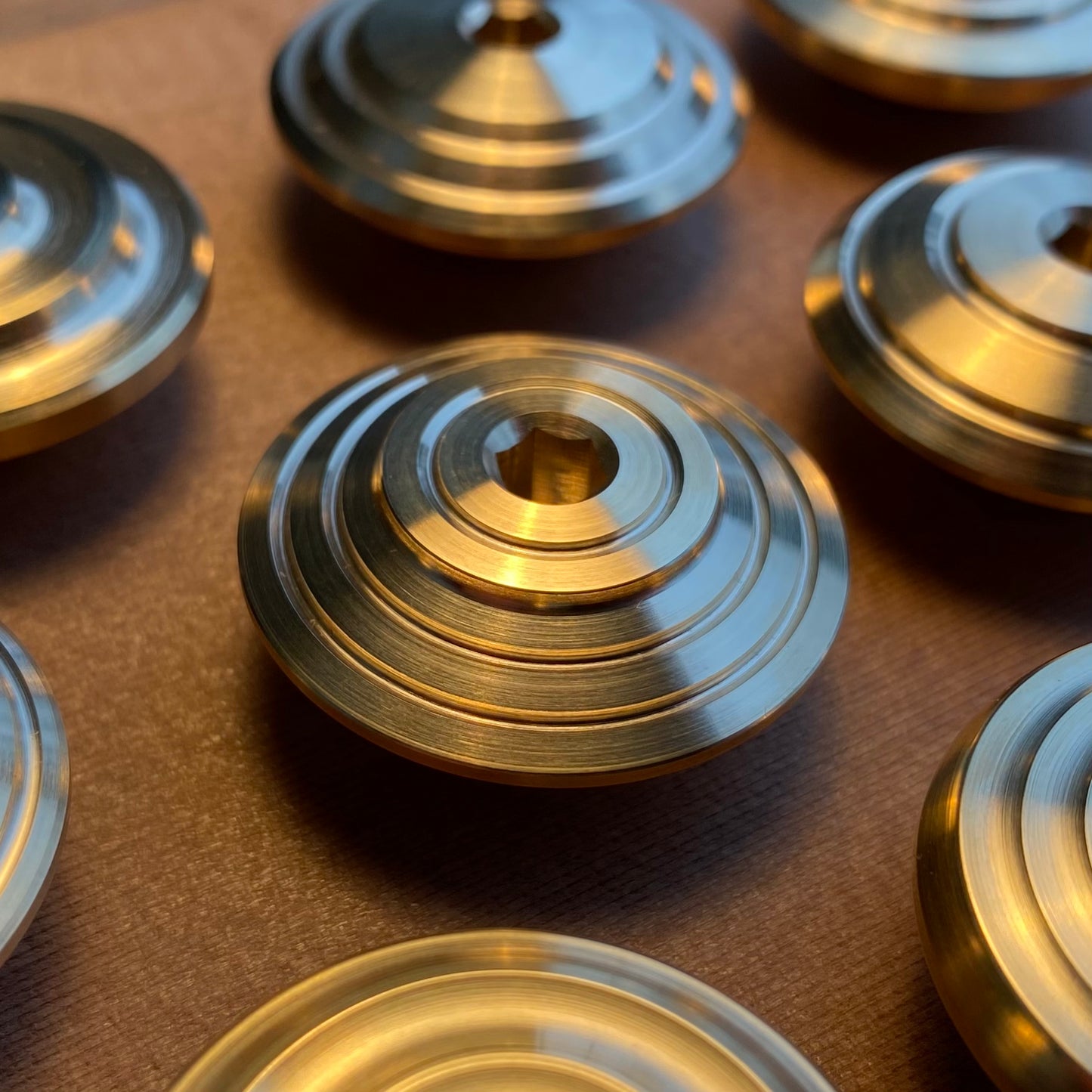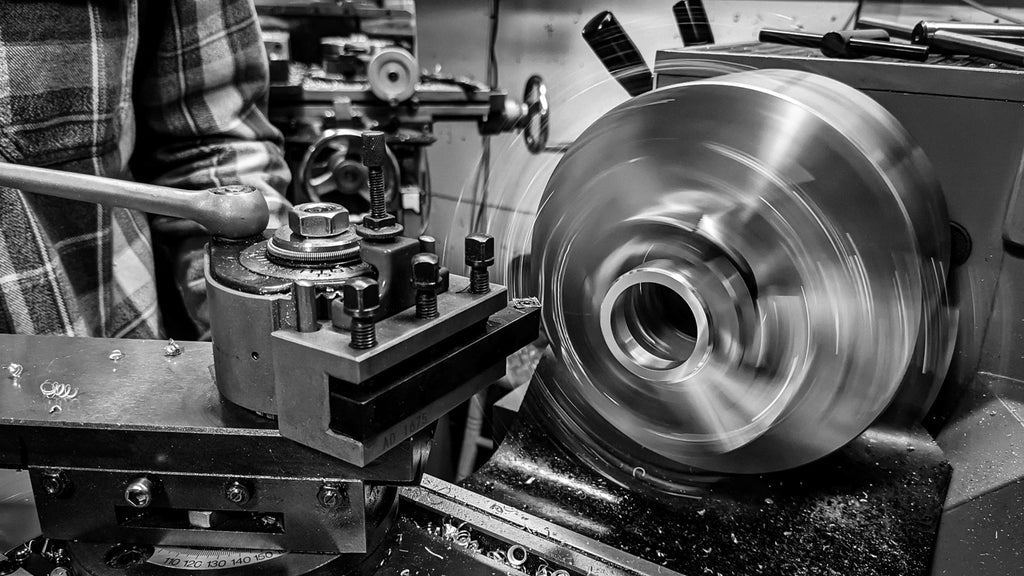 Get In Touch
Most of the items I make, are speciality and/or custom parts.
If you have any doubts, concerns or questions, please don't hesistate to reach out.
Contact