Regular price
Sale price
$96.00 USD
Unit price
per
Sale
Sold out
Now available in titanium!
Replaces the standard aluminum axle found in Industry Nine Hydra rear hubs. These axles now feature a hybrid design, made from either stainless steel and aluminum or titanium and aluminum.
The new hybrid design reduces the overall weight of the part while maintaining stiffness and strength. Choose stainless steel for years of dependable rolling, or titanium if you'd like to save some grams at the same time. 
With a wall thickness of only 1.5mm, the stock aluminum part was known to snap at the drive-side bearing shoulder. This upgrade adds a substantial amount of strength, at the cost of a little extra weight.

Made in Whistler, Canada.
These axles are made in small batches. If they're available to buy, they're ready to go. Please allow a couple of days for your order to ship.
If the axle you require is out of stock, please click on the "SEND ME A HEADS UP!" button and you'll get a notification when a new batch rolls off the machine.
When installing your new axle, you may find our Hub Support Tool handy.
View full details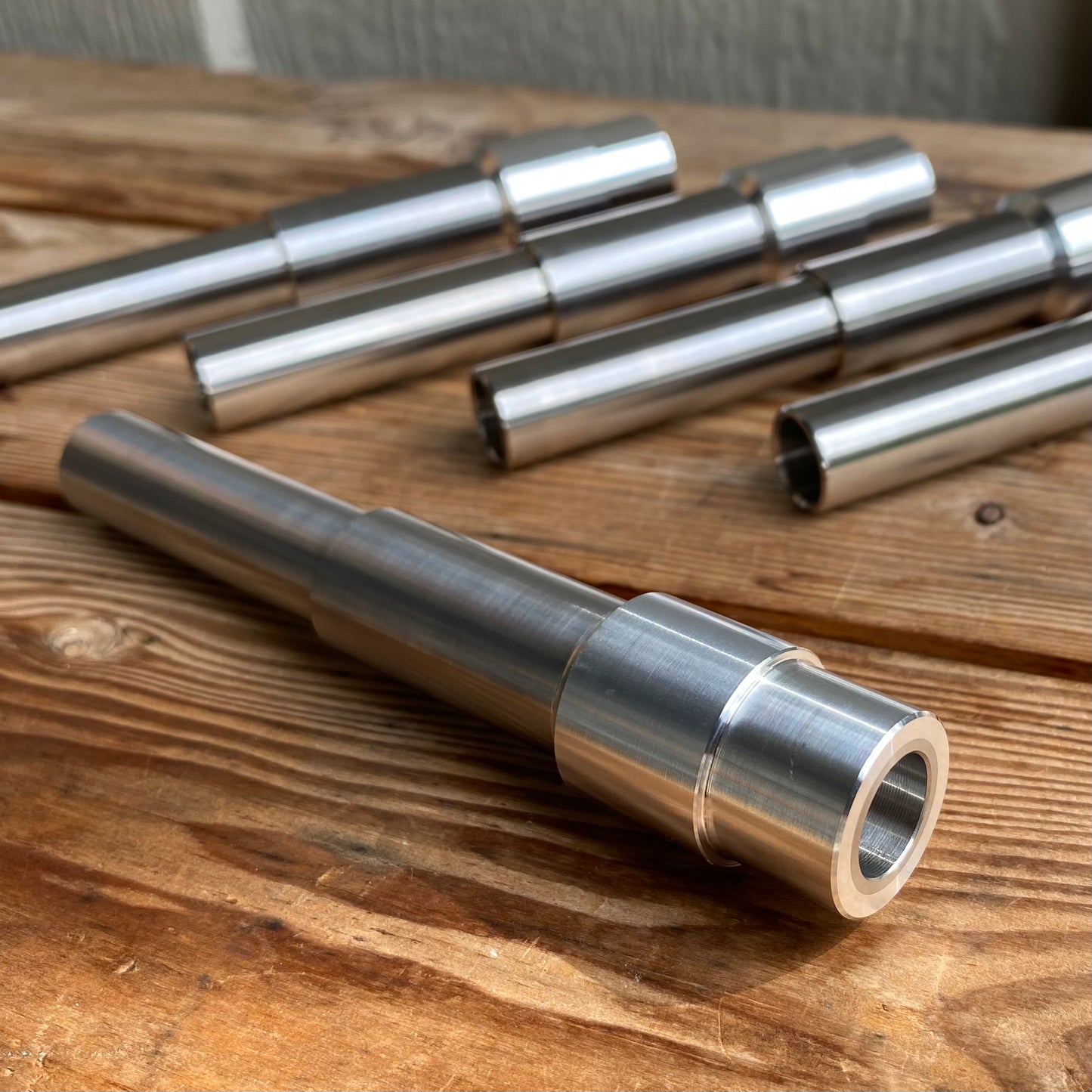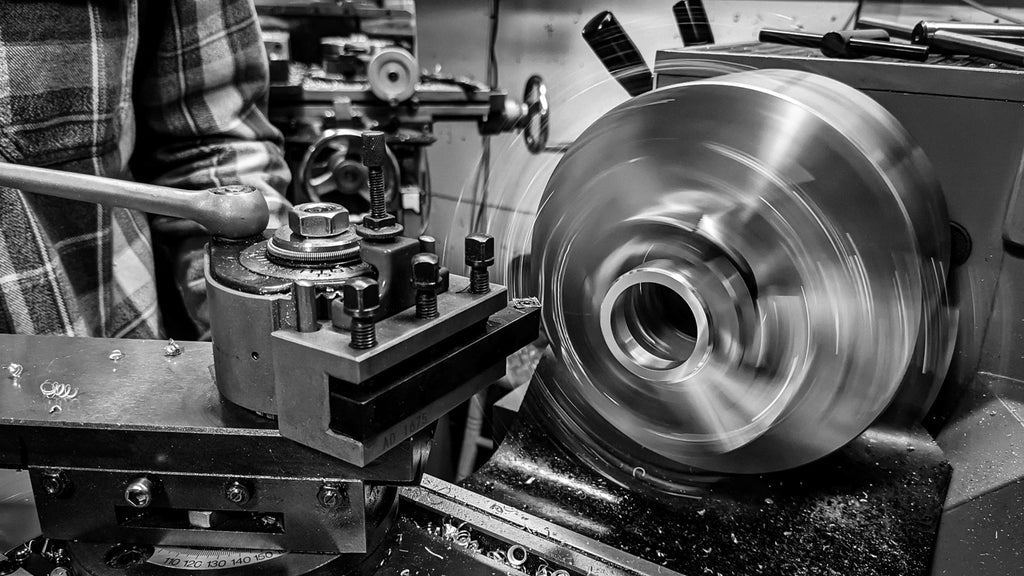 Get In Touch
Most of the items I make, are speciality and/or custom parts.
If you have any doubts, concerns or questions, please don't hesistate to reach out.
Contact